My friend, Julya Billhymer, wrote an important blog about why we should remember the victims of the Sandy Hook Elementary School shooting rather than memorializing the name of the murderer.
I couldn't agree more.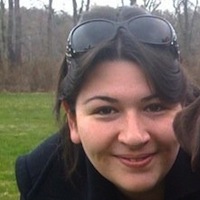 I've chosen Rachel D'Avino.  Rachel was only 29 years old and she had just begun her job as a teacher's aide at Sandy Hook Elementary one week before the shooting.  She worked with special needs children and she was planning to take the certification exam this week.  Her boyfriend was planning to propose to her on Christmas Eve.  She had a whole new career and a whole new life ahead of her. 
Rachel, you were doing the work of the angels and now you are living among them.  God Bless You.
There were twenty seven victims.  Choose one to remember forever. Google them. See their faces. And never forget them.
Photos and names of Sandy Hook shooting victims.
Charlotte Bacon, 6 years old
Daniel Barden, 7 years old
Olivia Engel, 6 years old
Josephine Gay, 7 years old
Ana Marquez-Greene, 6 years old
Dylan Hockley, 6 years old
Madeleine F. Hsu, 6 years old
Catherine Hubbard, 6 years old
Chase Kowalski, 7 years old
Jesse Lewis, 6 years old
James Mattioli, 6 years old
Grace McDonnell, 7 years old
Emilie Parker, 6 years old
Jack Pinto, 6 years old
Noah Pozner, 6 years old
Caroline Previdi, 6 years old
Jessica Rekos, 6 years old
Avielle Richman, 6 years old
Benjamin Wheeler, 6 years old
Allison Wyatt, 6 years old
Rachel Marie D'Avino, 29 years old
Dawn Hochsprung, 47 years old
Nancy Lanza, 52 years old
Anne Marie Murphy, 52 years old
Lauren Rousseau, 30 years old
Mary Sherlach, 56 years old
Vicki Leigh Soto, 27 years old